STC Rated Doors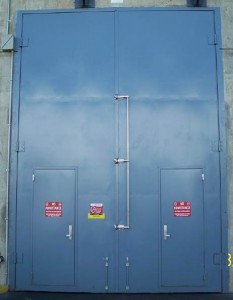 eNoise Control offers high STC Rated Doors for a wide range of applications.  Starting at STC-47 and up to STC-70, we can provide a solution to your high noise reduction door application.  eNoise Control Sound Rated Doors have STC (Sound Transmission Class) ratings from STC 26 to STC 70.  All STC Rated Door designs are testing in an NVLAP accredited Aero-Acoustic Laboratory.  eNoise Control delivers a fully factory assembled door unit including leaf, time-saving split frame, seals, latching hardware, and glazing.
Industrial clients call us for their engine test cells, anechoic chambers, quiet rooms, and product test booths for high STC Rated doors.  If you require STC-50 or higher, we can offer a solution for you.  Call us today to discuss your application or read our article about how to choose sound control doors.
STC Rated Door Features
Full factory assembly and functional testing
Self-aligning magnetic seals provide durability and high field STC rating under adverse conditions
Cam-lift hinges and ADA compliances
NVLAP Laboratory Testing of all designs
Time saving split frame
Quick ship stock program for immediate shipment; STC 51
Wood Veneer finish – over 100 species
Acoustic Door Ratings
20, 60, 90 min and 3-hr Fire – 3 PSI Blast – STC 26 to 70
RF shielding to NSA 65-6 (100 dB at 10 GHz)
Applications for STC Rated Doors
Auditoriums
Engine Test Cells
Music Practice Areas
Machinery Enclosures
SCIF's
Recording Studios
Pulpits
RF/Acoustic Shielded Facilities
Test Facilities
Vibration Test Labs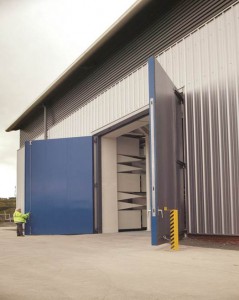 Learn more about how structure and door seals affect STC rated doors.