Acoustic Foam
"Noise is among the most pervasive pollutants today.  The problem with noise is not only that it is unwanted, but also that it negatively affects human health and well-being.  Problems related to noise include hearing loss, stress, high blood pressure, sleep loss, distraction and lost productivity, and general reduction in the quality of life."
Source: Noise Pollution 
   There are normally three approaches to controlling or eliminating noise:
Contain the noise at the source
Identify, isolate, and treat the paths noise will take
Reduce noise entering specific spaces
Regardless of the cause of the sound or vibration we can engineer solutions for your noise problems and effectively integrate a solution utilizing all three approaches. We offer a full line of absorptive foams to meet your needs. Acoustic foam, sometimes called Studiofoam, provides strong sound absorption and noise reduction over a wide range of frequencies with its eggcrate structure and is easy to install.
We offer Class 1 fire-rated foam and a more traditional fire retardant open celled polyurethane foam. These are both available in convoluted or pyramidal standard sized sheets. These foams are commonly used in recording studios, radio studios, TV studios, home entertainment rooms, offices and industrial space as wall panels to reduce echo and reverberation.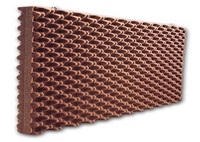 Acoustic foam provides the most cost effective means of creating a suitable acoustic environment. Our product lines range from pre-designed acoustical foam to custom wedges and other unique profiles. Common applications represent a diverse selection of environments including:
Industrial noise control
Audio Market
Firing Ranges
Metalworking operations

Commercial
Home
In-plant noise
Gymnasium
Please contact us for pricing, and available colors.  Call Toll Free 1-888-213-4711