Natural Gas Compressor Noise Control

Natural Gas Compressors are being asked to move more natural gas throughout the United States and Canada. A common way to pump natural gas is by installing compressor stations strategically located along a natural gas line run.
Problem: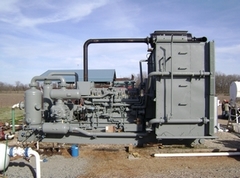 Compressors with their large engines, compressor tanks and exhaust noise have created noise problems for the surrounding neighbors. The neighboring property line may be in close proximity of the gas compressor station. The sound can be loud and annoying especially during the nighttime hours when the noisy gas compressor is running 24 hours.
Solution:
eNoise Control has had success lowering compressor station noise levels by implementing sound barrier wall or a full compressor sound enclosure.
Our modular acoustic steel panel construction offers high sound absorption and high sound attenuation. We will integrate silenced air intake and exhaust to allow the engine to breathe, yet mitigating the high noise levels of the natural gas compressor.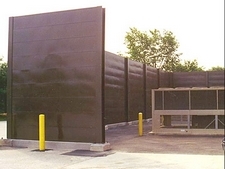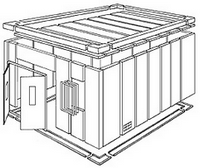 Sound surveys and sound level readings can be taken by our acoustic consultant if property line sound readings are needed.
Call us today to discuss your specific sound attenuation compressor project.