Outdoor Sound Blankets
Outdoor sound blankets, or sound blanket barrier walls, are a highly economical and effective method of reducing noise generated from noisy equipment or processes that are exposed to the elements.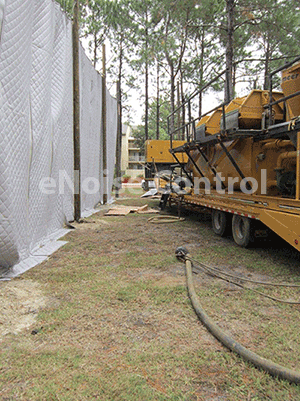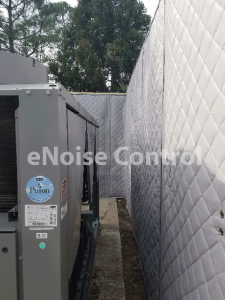 This unique composite material combines a sound absorber with a noise barrier into a flexible and versatile panel. The panels are modular and can be installed on fences, frames, or other support structure. Applications are varied and include construction fencing, roof top barriers, by-pass pumps, gas compressors and many others.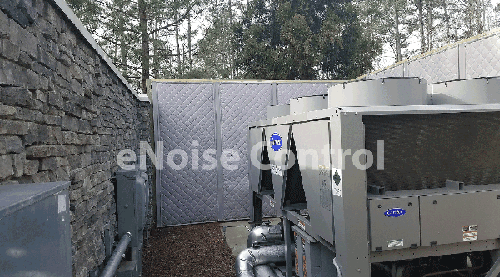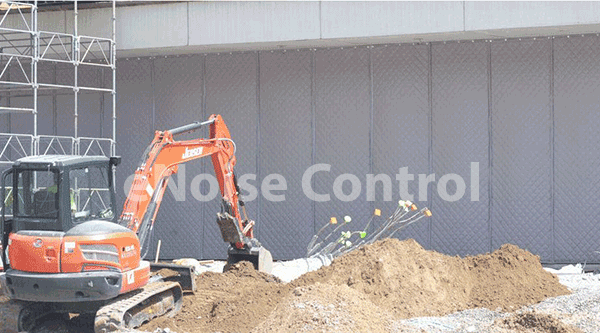 Constructed of outdoor rated sound absorber and reinforced vinyl sound barrier, the curtain can withstand high heat and prolonged UV exposure. The panels can be easily mounted to a new or existing fence structure to create an instant acoustic barrier wall around outdoor chillers, rooftop air handling units, vacuum pump sound reduction, pumps, fans, or as a temporary and reusable construction noise barrier. Please call and let us assist you in designing a noise control system that will fully fit your needs.
Outdoor Sound Blankets.  On The Job.