Oil and natural gas services companies have reached out to us, eNoise Control, for best way to reduce high noise levels from there drilling , fracking, compressor stations and other oil/gas operations. We have supplied noise enclosures around compressor stations, sound blankets for drilling and sound walls around operations in such areas as the Permian basin (including Texas, New Mexico, Oklahoma, Colorado) and the Marcellus basin (including Pennsylvania, Ohio, West Virginia).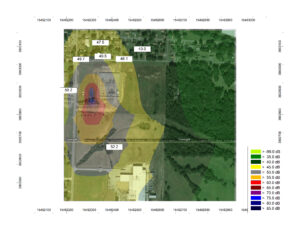 Sound Mapping Services
There is a growing trend of energy security in the United States and thus more drilling & fracking operations are continuing near residential areas of these states and cities. eNoise has supported US based oil and gas exploration companies in their pursuit to lower noise emissions, property line noise disturbances and worker noise exposure.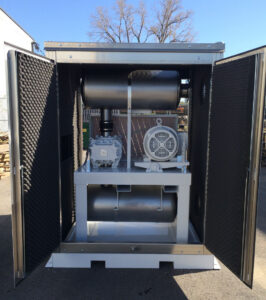 Blower Enclosures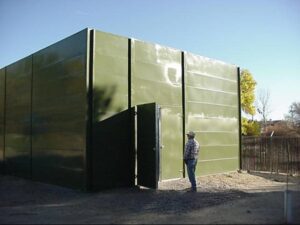 Outdoor Compressor Sound Walls
We can also come on-site for sound measurements and decibel readings. We gather and measure 1/3 rd octave band sound data to analyze your exploration, drilling, fracking or compressing operation. We input this data into an acoustic software program to help predict noise levels at the nearest property line. Our sound consulting services can help determine if your operation is in compliance with any local city, county or state noise ordinances.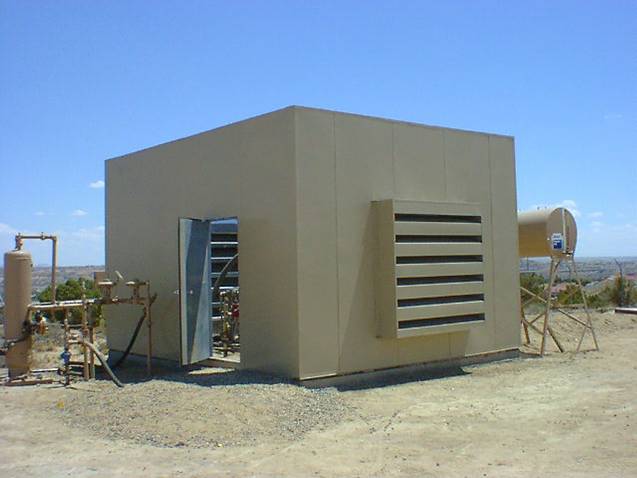 Outdoor Generator Enclosure
Drilling Sound Blankets
Call us at 888.417.1903 or email us at info@enoisecontrol.com to discuss your sound control application with our sales/engineering/service team members.